Fall Fishing Produces Bigger, Feistier Fish
As fall takes hold in northern Minnesota, it's time to grab your jacket, your rods and reels and tackle, and head to the nearest lake where trophy fish are calling your name! Throughout Northern Minnesota, fall is the best time of year to find big fish as water temperatures cool and the fish prepare for the coming winter. Here are some fall fishing tips to help you find the fish during the fall months and to take home that big whopper!
A fish is impacted by two major components of its environment: the water it inhabits and the changing weather patterns. If either the weather or water conditions change rapidly, fish must have a period of time to adjust. During the adjustment period, fish are often inactive, which makes for some tough fishing! However, some weather conditions can have the reverse effect. For instance, cold fronts tend to trigger walleye feeding frenzies in many lakes. Cold fronts are associated with rough and unstable weather, such as thunderstorms, gusty winds, tornados, rain and snow. To make the most of them, a fisherman must watch the forecasts and be prepared to fish one step ahead of the storm since conditions perfect for catching big walleye may come only a half-dozen times in a season.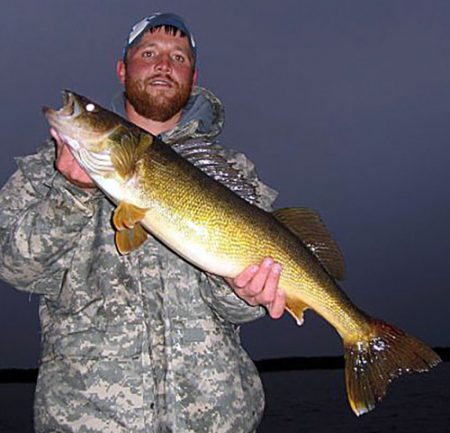 If you want fresh fish for dinner, you first have to find the fish. This can be tricky in the fall when fish can be found in a variety of locations. In some lakes they will be on wind-swept points, along weed-lines, or on deep structures. One thing is for certain – autumn fish will be concentrated near a food source. In the fall, there are fewer baitfishes for game fish to prey on. As a result, if you can find the baitfish, you will usually find walleyes, bass, crappies, or pike close by. If you mark gamefish on your sonar, try that spot for awhile, but if you donÍŠ have luck relatively quickly, then move on to another location. DonÍŠ spend too much time waiting for fish to move into an area where you are not getting any action.
Jig and minnow combinations are successful with many different species in the fall. A Fire-ball jig tipped with a three or four inch minnow will attract just about any bass or walleye in its vicinity, and usually a redtail chub is the minnow of choice. You may want to go a bit smaller if crappies or perch are what youå ¦ishing for. If you are angling for a trophy fish, try using a Roach Rig or the Fire-ball jig with a larger redtail chub. Trolling crankbaits at night is another good bet for catching really big walleye in the fall. You can also try an aggressive, medium-sized minnow in an area where walleye are known to hold. Large sand or rock flats that are near deep water can provide exceptional action.
Crankbaits are also an excellent choice when hunting for trophy Northern Pike. A good rule of thumb is to match the size of the lure to the size of fish you are chasing. In this case, the bigger the bait, the bigger the fish! As the season progresses, northern pike often become more aggressive. You may use a softer, less aggressive approach in the spring, but ratchet it up as the season progresses. It is a good idea to vary your retrieve by speeding up and then slowing down. You can also twitch it, and then hop it. By changing the action, you will soon be saying 鳨 on!"
Big thumping blades produce some nice catches, but be aware that they are considered warm water lures if the depth is less than 5 feet, use a shallow runner. If the depth is deeper than five feet, use a deep runner. Spinnerbaits tend to run interference and are a better choice when fishing through the weeds. Slow and tantalizing jigs are best when the fishing is tough. A 3/8 oz. jig is best for shallow water. You should add about 1/8 oz for every 5 feet of depth. Tip the jig with a stinger if you are getting short hits. The colder the water, the slower the approach should be. With jigs, you need to learn to detect subtle bites, and that can take some practice!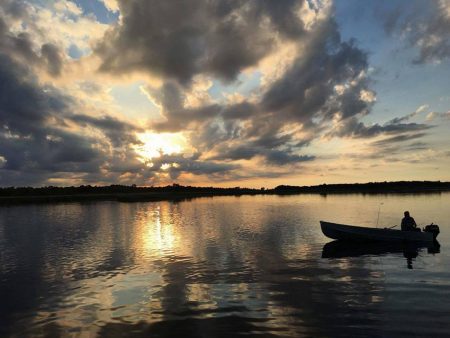 Fall is the time of year when bass feed heavily as they prepare for the coming winter months. They move back into shallow water and you can often catch them on spinnerbaits and crankbaits. If largemouth bass are what youå ¡fter, throw a spinnerbait with a large blade to rush beds that are near deep water. Cloudy, warm days in the fall are what seem to work best with this technique. Crappie also feed more actively as the water temperature starts to cool. They too will move to more shallow areas after the lake turns over.
Another general tip is to look for the birds when you are fishing on the lake in the fall. Often, birds will be feeding on small bait and small gamefish. If you see a group of loons, cormorants or fish-eating ducks in an off-shore area, head that direction. Chances are there are larger gamefish in that area as well.
As fall takes hold in northern Minnesota, hunting season and football season are in full swing and this tends to reduce the number of anglers on the water. In fact, on some lakes you might have all those fish to yourself. So grab your tackle and a warm jacket and head to your nearest lake 䨡t trophy fish is calling your name!
Northern Pike Fishing
Northern pike are some of the easiest fish to catch, and also provide some of the most exciting action of any game fish. But you have to find them first! Start with a lively presentation such as cranks or spinnerbaits, and then troll them right near the edge of the weeds. Northern Pike prefer cool water temperatures. Using longer rods have become the trend for catching northern. They enable anglers to cast further and more accurately and allow better control when retrieving and steering bait through weeds and other snags. Long rods give more power on hook sets, and take up slack faster which helps to lead the northern to the boat. These fish are notorious for their sharp teeth, so steel leaders are a must. Beware of removing the hooks without pliers or a hook remover. The best way to handle a smaller northern is to grab it across the back, just behind the gill covers. Larger fish should be netted or slid into a cradle.
Walleye Fishing
Walleye fishing can be tough but with skill and a little luck, it doesn't have to be. There are only 4 effective methods for catching walleye; jigging, live bait presentations, spinners and crankbaits. Fall walleye fishing can be extremely unpredictable, but most sources will say that usually the poorest weather conditions will produce the largest fish. Most large fish caught in the fall are females because female walleye need to consume larger quantities of food to nourish their developing eggs. Cold fronts, rain, wind and rough weather often precipitate the hot bite during the fall. Water temperatures start to drop into the 50 degree range most walleye abandon the flats and hold tight to edges. Look for long fingers or spines that protrude toward the main lake. Wandering baitfish normally congregate along these fingers, and filter down toward the point where the walleye are waiting. If you find those spots, you are sure to find big walleyes. Since the sun is lower in the sky this time of year, light penetration is decreased. However, bright days will cause the water to warm up, which will act to turn the fish on. For that reason, bright warm days are preferred to cold, blustery ones. Frequently, action will be better from mid-day on. In the fall, big fish like big baits. In fact, that is never truer than prior to ice-up. During that time of year, the water is cooling down rapidly and those fish won't spend a great deal of energy on a snack – they want something generous!
Bass Fishing
With the approach of each new weather frontal system, bass pick up their frenzied feeding pace in order to fatten up for the long, cold winter. For a change, bass are no longer the picky eaters they were in the dog days of summer, and now seem eager to chase lures, making them easy to catch.  Crankbaits are probably the most successful technique of all. After a cold front passes, look to fish under docks or fallen trees. Bass will look to stay way into the shade and under the deepest cover. Whatever lure you choose to throw, wait after casting, and retrieve it slowly remembering that that fish are lethargic after a cold front has passed through.
Tip: Fishing with Worms
Rather than dealing with messy worm bedding, take several healthy night-crawlers and put them in a bucket of ice. The ice water melts and washes off the bedding, and the worms stay cold and healthy. At the end of the day, put the unused worms back into the bedding for another fishing trip
Tip: Fishing with Leeches
Drop some ice cubes in your bucket of leeches. It will keep them cool and prevent them from maturing. The maturing process starts at about 50 degrees F, and once started it won't reverse. Keep the leeches below that temperature and you'll keep your leeches in perfect condition.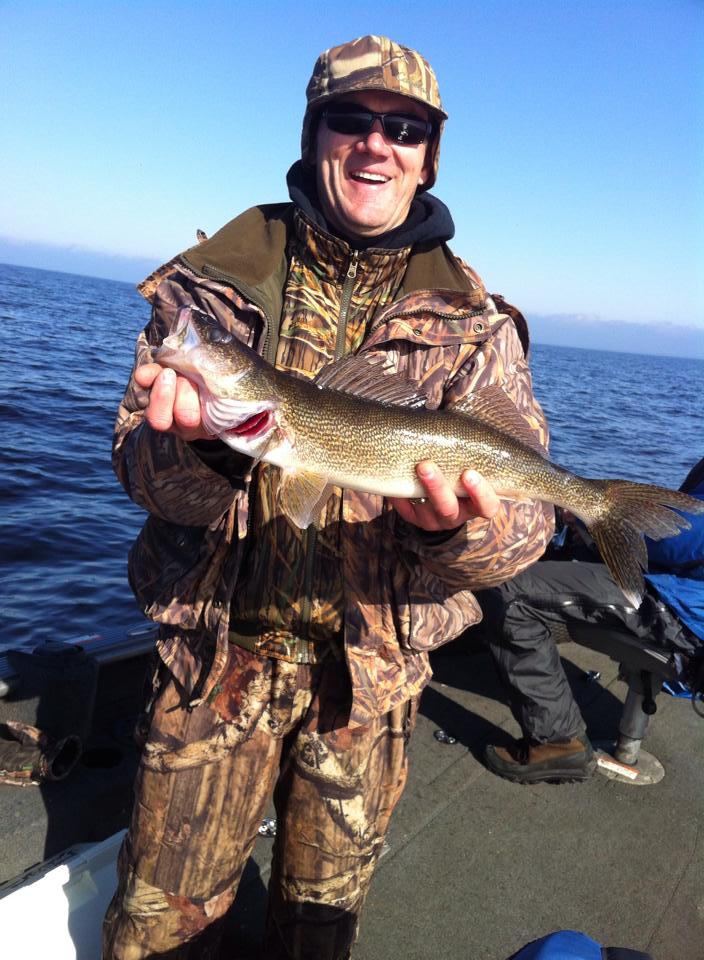 Great Fall Rates & Great Fall Fishing at Little Winnie Resort
Take advantage of our Discounted Fall Cabin Rates beginning in Mid-August.  Reserve your cabin now and get ready for some fantastic fall fishing! Little Winnie Resort has tackle, live bait, gas and oil available at the lodge. We have a large fish cleaning house and plenty of freezer space to store your catch. Boat and motor rentals are available and we offer a private boat ramp for launching your own boat. There is plenty of dock space and good fishing right off the dock.
Call 218-246-8501 today to plan your Minnesota fishing vacation at Little Winnie Resort.