Start Your Snowmobiling Vacation at Little Winnie Resort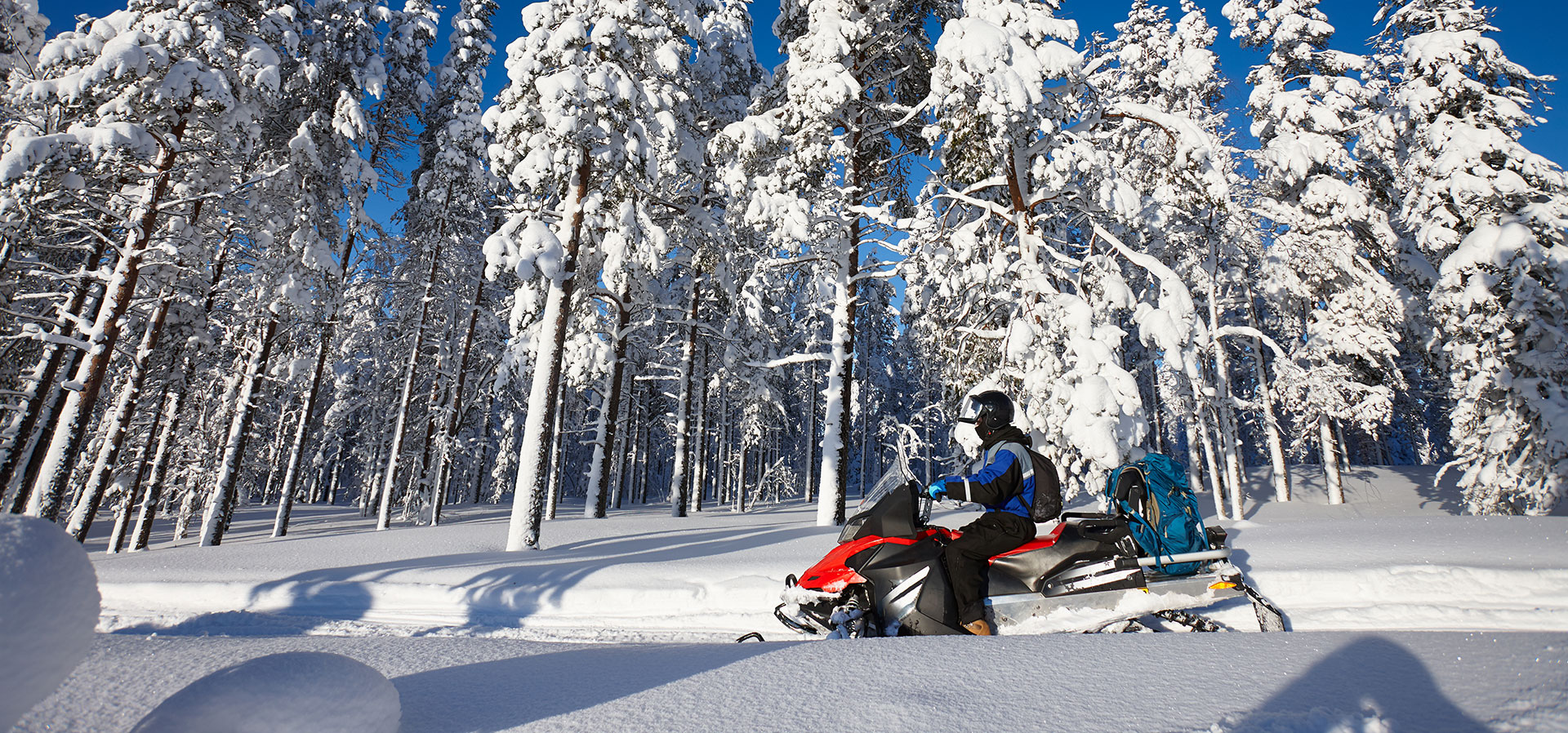 No need to look any further for where to hop on the snowmobile trail, the 46-mile Avenue of The Pines Snowmobile Trail runs right through Little Winnie Resort and can even be seen from the lodge deck. The trail links up with the Squaw Lake Spur and Bowstring Trail if you head north. The Avenue of The Pines trail also links up to the Winnie Trail to the south. This trail winds southwest around Lake Winnie. You can also head southeast on the Bushwacker Trail to Deer River and from there connect to Cohasset and Grand Rapids.
Call us today to make your reservations for an awesome snowmobiling vacation:  218-246-8501.
To find out about specific trail conditions, call the area snowmobile clubs:
Itasca Driftskippers Clubhouse
33455 Wagon Wheel Court Rd
Grand Rapids, MN 55744
Phone: (218) 326-6727
Swampsiders Snowmobile Club
29730 County Road 52
Bigfork, MN 56628
Phone: (218) 245-3222
If you need to rent a snowmobile try Rapids Rental and Supply in Grand Rapids. Call them toll free at 1-800-542-0036.